"Everything in moderation, including moderation" – Oscar Wilde
This is one of my favourite quotes, as I believe it is very representative of how I try to live life. I am passionate about all things health and wellness. But NO, I am not a vegan or vegetarian; I don't include crazy math equations into my eating habits (math is not my strong suit, so this would end badly for me) and YES, I drink alcohol – I love wine and fun cocktails – and YES I have been known to over indulge time to time :).
However, I also LOVE to gorge on those trendy new health products; Green Juice? Yes, please; Charcoal Latté? Pass it to me! Vegan and gluten free Deliciously Ella recipe? For sure! This may seem like a contradiction, but it all goes back to "everything in moderation, including moderation" – sometimes you just need to indulge and not overthink!
In general, the only "nutrition rule" I follow is I try to eat mostly "fresh and natural" food – but once again, everything in moderation. I try to stick to ingredients that have minimal components – i.e. meat only has meat as the ingredient, cheese and dairy is full fat and not packed with fillers and sugars. Basically, I like to eat food with ingredients that are found in nature. But again, it's all in moderation – I also love to indulge in SmartFood and Cheesies on the occasion…which are most definitely not found in nature.
As it is the holiday season, which is often synonymous with over indulgence, I wanted to promote the notion of indulging balance. Below are some ideas for "healthy" and tasty cocktails.
Rudolph's Post Sleigh Ride Red Cocktail
1 Shot good vodka (I like Titos because it's very pure and made from corn rather than wheat…I'm also celiac)

2 Shots Sparkling Water (Club Soda often has higher sodium, I like San Benedito because it has the least amount of sodium)

1 shot Coconut Water (very hydrating)

1 Shot Pomegranate Juice (high in anti-oxidant, Vitamin C and has even been linked to Cancer prevention)

Ice

Fresh Lime

Sprinkle in pomegranate seeds

Mix all together and enjoy!
Moda's Mulled Wine
1 bottle of full body red wine (I like to use a Cabernet Sauvignon or Malbec)

1 cinnamon stick or 1 tsp ground cinnamon

5 cardamom cloves, crushed

4 whole cloves

1.5 tbsp organic maple syrup

2 inch pieces of ginger – roughly chopped

3 thick slices of a large orange (including the peel)

2 star anise
Preparation:
Mix everything, except the wine and star anise, into a large saucepan with 1.5 cups of water

Bring to a boil and allow it to simmer on medium heat for 5-10 minutes (until the water is almost evaporated)

Add the wine and star anise, reduce the heat and let it simmer for 5 minutes

Strain (if you prefer) and serve!
Modaritaville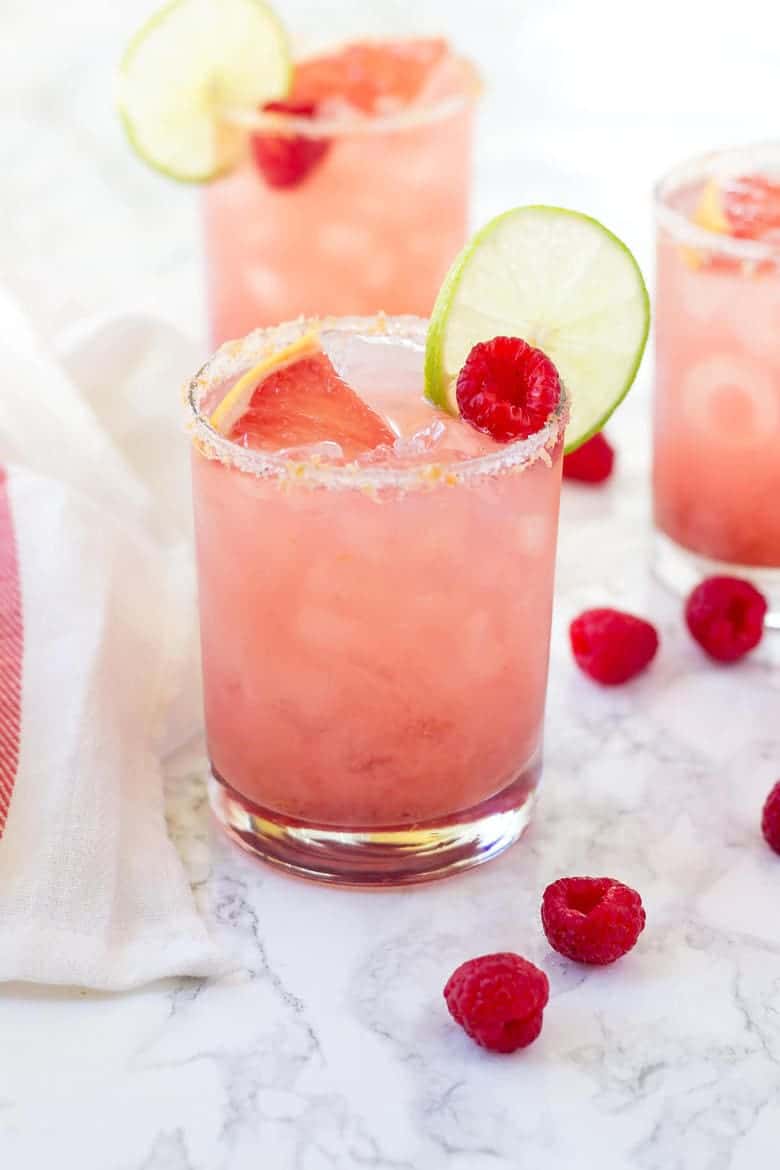 Two drinks I love: Margaritas and Champagne/Prosecco – so why not blend them!? It is the time of year to celebrate!

Serves 2-3 people
2 ounces (1/4 cup) silver tequila

Fresh juice of 2 limes

2 tablespoons fresh grapefruit juice (added vitamin C) 

1 teaspoon light agave nectar (significantly reduces the amount of refined sugar)

Mix with ice

1 lime wedge, for garnish

Top with a splash of Prosecco (save the Veuve and Dom to be enjoyed on their own 😉 )
To bring this theme of moderation full circle, I couldn't pass up an overly indulgent classic festive  cocktail:
Indulgent Rum and Eggnog
1-2 Shots of Rum (I like Sailor Jerry Rum)

.5 shot of Disaronno (Not classic, but I like the added almond sweetness) – OPTIONAL

Mix with creamy, rich eggnog

Sprinkle with Cinnamon (apparently this regulates your blood sugar…but I'm not sure how many health benefits it will have in this case…)

Top with Fresh Whip Cream 🙂
I hope you enjoy the above recipes!
Wishing everyone a happy, healthy and FUN holiday season!
Christina xxx